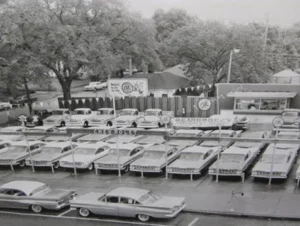 Original Location Serving Nebraska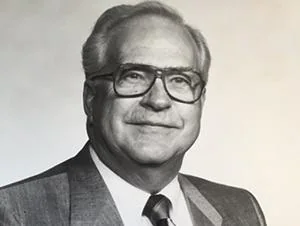 Maurice Beardmore, Founder
The Midway Auto Dealerships are part of a Nebraska owned dealer group. With over a 95-year heritage, five locations and 9 new-car franchises spanning from Kearney to Omaha. Midway's vision is to be the best at what we do. We reach towards this goal by providing a prosperous environment for our employees and customers.The Beardmore family opened their first dealership in 1919. Carey (Beardmore) Hamilton is the fourth generation of the Beardmore family to operate the dealerships with her husband, Brian Hamilton. Brian currently represents Nebraska's franchised new-car dealers on the board of directors of the National Automobile dealers Association. Their family's longevity and success in a very competitive industry is a result of their commitment to treating those they interact with as guests in their home.
The Hamilton's take a great deal of pride in serving the community. Carey and Brian have always placed a high priority on corporate responsibility to the community and you can tell our dealership family is woven into the very fabric of the community we serve. At the heart of our dealerships are dozens of quality people making it all work for our guests.
Brian and Carey started their own business 1982 in Grand Island with the ownership of Hamilton Chevrolet Cadillac BMW. The Midway logo was first seen above a Kearney automobile dealership in February of 1987 with the purchase of the Chevrolet and Mazda franchises. Midway shuttled BMW's to Grand Island for service but did not sell Cadillac's because the existing Cadillac franchise was owned by Kearney Buick Cadillac Inc. Kearney had been without a Chevrolet dealership for about two years when the Hamilton's leased the location of Kearney Volkswagen, now the location of King's Buffet, to start their business.
The Hamilton's purchased about four acres of land south of Perkins, where they built a new dealership for Midway Chevrolet. While at this location, the Hamilton's acquired the Buick and Cadillac franchise in 1999. In 2007, the dealership got a major facelift with a 14,000 square-foot addition which doubled the size of the facility. The construction introduced more office space and renovation of the showroom. The entire project was geared toward improved and additional service for the customer. Service bays grew from 12 to 18 and new alignment and lube racks were added.
Brian and Carey Hamilton also own Midway Chrysler Dodge Jeep Ram, formerly Spady Chrysler Dodge Jeep which they purchased in 2004 and Beardmore Chevrolet Subaru located in Bellevue, Nebraska.
Today, we are proud to be a part of this great community and enjoy having the ability to give back through multiple philanthropic ventures such as St. Jude Hospital Radiothon, Tri-City Storm, Buffalo County Fair, and other charitable organizations.
We are grateful to part of the Community and we look forward to talking with you and hope that you will consider becoming part of the Legacy – and the Team at Midway